Inês Bettencourt da Câmara
Inês Bettencourt da Câmara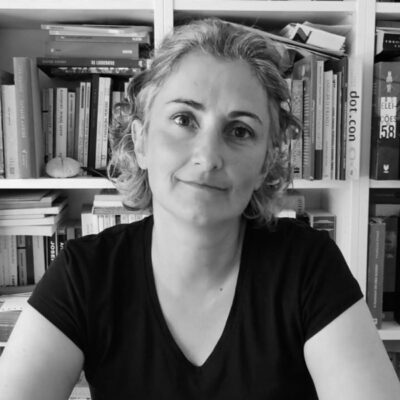 Inês Bettencourt da Câmara created Mapa das Ideias with Ana Fernambuco in 1999. After 20 years, the Company is a reference in cultural mediation, management and merchandising development. Both founded non-profits HPP and A Reserve –for culture and social issues, entrepreneurship and education. Currently she is doing a PhD in Social Sciences, regarding the social relevance of museums and its potential for the visitors. She has been responsible for the development of museum mediation projects in Portugal, as well as within European projects. She is the author of several articles and whitepapers about museums and their visitors. Ines is a board member of the Portuguese Association of Museology and Culture Action Europe
Topics
Introduction and moderation: Matteo Bagnasco. Presentation in dialogue with Adeste+ partnership. Participants: Anne Torreggiani, The Audience Agency / Inês Câmara, Mapa das Ideias / Niels Righolt, Center for Kunst & Interkultur / Franco Bianchini, Fondazione Fitzcarraldo.
Presentation of the Policy forum recommendations for audience-centred cultural policies: Examples of successful policy programmes and actions.
Panellists: Nico Carpentier, Richard Evans, Arundhati Gosh, Olga Wysocka. Chair: Inês Bettencourt da Câmara. Presenters: Melissa Dibble, Søren Friis Møller, Marcin Poprawski, Daniel Wetzel (Rimini Protokoll).
This session looks at what will happen when we open our doors and step back into the world. It looks at what could be the role of culture in our new lives and what we have learnt or could learn from this pandemic moment. Where do our past and current experiences meet? What is yet to be clarified? And what strategic foresight can we bring to our decision making processes? When we think about cultural events or audience development, we focus primarily on the social dynamics of physical encounters. Recent circumstances have shown us that alternatives exist. How do we deal with the fearful environment of the new normal and turn this into a new optimistic vision. This final session looks at what new knowledge we have acquired, what additional value it has added and in light of this, the different strategies needed to encourage participation, engagement and audience development.