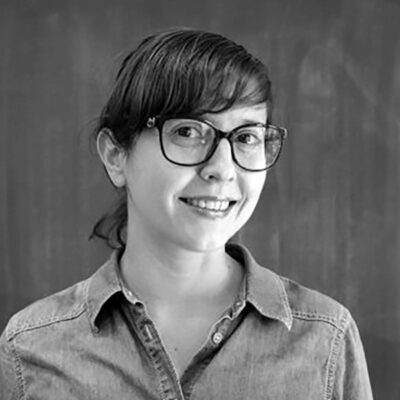 Janja Sesar has been the Director of Pogon – Zagreb Centre for Independent Culture and Youth since 2017. She graduated in Croatian and German Language and Literature from the Faculty of Humanities and Social Sciences in Zagreb and earned a Master's Degree in Cultural and Media Management from the Free University in Berlin. She worked as a Coordinator at Alliance Operation City and was the Editor and Manager of Kulturpunkt.hr, an Internet portal for independent culture, contemporary art and civil society. In the past fifteen years she has participated in the organization of various national and international cultural projects, including the presentation and organization of the "New Tendencies" exhibition at Zentrum für Kunst und Medientechnologie (ZKM) in Karlsruhe. She has participated in various conferences, workshops and seminars, both as a speaker and moderator, and has received several scholarships from the German Service for Academic Exchange (DAAD). She was invited by the US State Department to take part in the International Visitors Leadership Programme in 2014, as well as to the Cultural Diplomacy Platform organized by the European Commission on Malta in 2016.
Topics
Panellists: Teodor Celakoski, Félix Dupin-Meynard, Victoria Durrer.
Chair: Dea Vidović.
Presenter: Christian Jull Wendell (Institute for X, Denmark) and Janja Sesar (Pogon).
In the discussion on balance between elitism and cultural democracy we tackled the question of excellence and managerialism which is a dominant principle in which cultural institutions are run nowadays. It seems through many examples that none of the modes has proved sufficient to address both needs entangled in the friction of the two. For this reason, we wish to continue the discussion on the question of governance and is it possible to imagine different kinds of governance in institutions and beyond that would provide a different answer to this questions. What can we do to change the way in which institutions operate now? What is needed to make them more open? How can we open them? What kinds of new practices are appearing on the horizon and what kind of answers are they offering? What kind of institutions are needed? How does audience prefer culture to be organized?