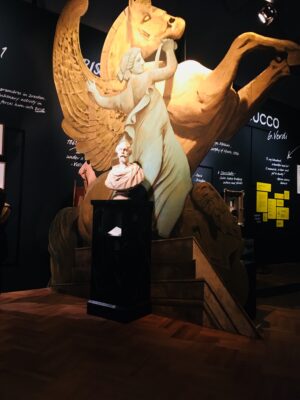 Entitled Audience-Centred Experience Design – A glance at the Opera world, on June 17 at 10:00 a.m. (CET) we will have a new Adeste + Waterfall Webinar. You can sign up here.
"From being single to giving you the keys" Diego Garulo, Harinera ZGZ, and Lorenzo Barello, Teatro Stabile, ADESTE+ partners
Being inspired by quotation by our colleagues Diego and Lorenzo, in this online conversation, part of a series of ADESTE+ events, we are going to examine what does it mean and how to better design audience engagement in the Opera world. We are going to discuss different case studies:
One from the Croatian National Theatre in Rijeka, partner of the ADESTE+ project with Katarina Mazuran, Audience Development manager, will explain how the Time Capsule projec twas born "a project where we record interviews with the audiences and the Theatre ex and current employees. Collecting these stories we will create an emotional archive of the theater, of which a part will be virtually accessible"
The project is the result of the process that the theatre went through by applying the Audience Centered Experienced Design process (ACED), developed within the ADESTE+ framework, and started to work on the needs of the internal audiences (the staff, the artists, ect) and the external audiences.
The other case, with Hannah Griffiths – General Manager, is the Birmingham Opera Company. The company under the artistic leadership of international opera director Graham Vick, Birmingham Opera Company makes world-class opera in the UK's youngest and most diverse city. They believe that opera can speak to everyone. They reflect the city we work in – with our audiences, artists and stories that we tell.
After this first part, get ready to turn your camera on and have a conversation on organisational challenges of becoming audience-centred, by discussing the Audience Centered Experienced Design process (ACED). ACED is a process designed to help cultural organizations to reach real people behind the hard data, replacing abstract data points with a tangible connection to real human beings.
Register in advance for this meeting:
https://us02web.zoom.us/meeting/register/tZIvfuqrrzMiGd3ONqsFE2awKzW8vjCmxCqg 

After registering, you will receive a confirmation email containing information about joining the meeting.
Speakers
Moderators: