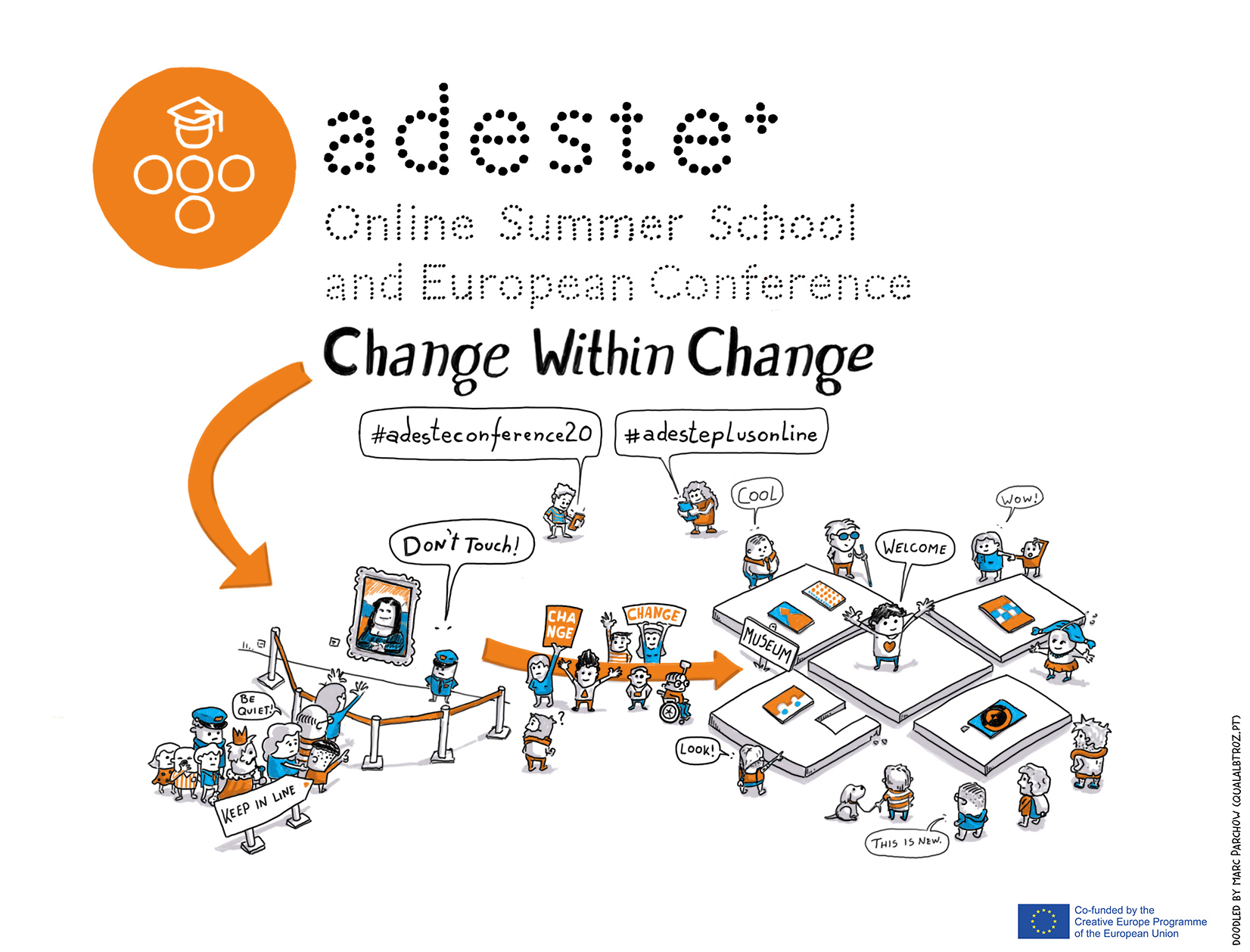 Change Within Change.
Re-examining the role of the cultural organisation and its relationship with the public
The COVID-19 Pandemic Crisis has forced a change of plans, and perhaps of thinking too. The ADESTE+ Summer School and Conference, originally due to take place in Rijeka, Croatia, has adjusted to new circumstances and will take place online, dealing with a range of questions and issues old and new.
The central concept remains the same – looking at what cultural institutions need to do or change in order to become more audience focused. The concept of audience development is transversal, extending from the framing of cultural policy to issues of cultural rights, access and participation. Increasing cultural participation is a crucial challenge for an inclusive and open European society, and growing audiences depends on the ability of a cultural organisation to place the audience at the centre of its practice. However, this theme has taken on greater significance and new urgency as the crisis forces us to address the role of cultural organisations in this changed world. Our empty, silent spaces challenge us to consider if or how the cultural sector will recover, how cultural engagement has changed and what we need to reconsider in the way we work. Now more than ever our actual or potential audience has to be at the forefront of our thinking.

Exploring the big questions and debates "Change within Change" for a larger number of people in 6 independent online episodes.
This call is open to cultural operators, artists, practitioners, activists, scholars, researchers, policy makers and funders, directors and decision-makers working in the field of arts and culture. European conference is open to all, though it is necessary to register beforehand.
Registration modes
6 episodes: June – September 2020, online.
Registration form
Registration must be submitted via online Registration form available here.
Deadline
Registrations for respective episodes are open as follows:
Pre-Conference episode, 15th of June 2020 – deadline for registration: 11th of June 2020
The 1st episode, 31st of August 2020 – deadline for registration: 27th of August 2020
The 2nd episode, 7th of September 2020 – deadline for registration: 3rd of September 2020
The 3rd episode, 14th of September 2020 – deadline for registration: 10th of September 2020
The 4th episode, 21st of September 2020 – deadline for registration: 17th of September 2020
The 5th episode, 28th of September 2020 – deadline for registration: 24th of September 2020
Registration confirmation
All registered attendants will receive confirmation message on their e-mail stated in the Registration form after submitting the online form.

Delving deeper into the questions and looking at the ways we might deal with the issue "Change within Change" in 6 intensive online modules.
This Call is open to cultural workers, artists, representatives of cultural organisations, institutions and freelancers working in the field of arts and culture.
The programme is dedicated to a limited number of professionals and the Call for participation was closed on the 30th of June. The selection procedure results were finalized by July 22nd.
Application procedure
6 episodes: September – October 2020, online.
Application form

Application must be submitted via online Application form available here.
Application for the Summer School comprehends Summer School and the 4th and 5th episodes of Conference which are mandatory part of the programme of the Summer School.
Number of participants of the Summer School is limited to 90.
The applications will be evaluated by ADESTE+ partners.
Note: applicants who applied for the Summer School in Rijeka do not have to resubmit their applications but will be contacted by the organisers.
Deadline
Submission deadline is 30th of June 2020.
Selection criteria
The following criteria will be applied for the selection process of the Summer School:
Applicant is working in the field of arts and culture
Applicant has at least two-year's experience in arts or cultural management
Applicant has knowledge and experience of audience development
After meeting this assessment, criteria applicants will be given priority according to the order of application submission. Selection will be led based on geographical diversity as well as diversity of sectors and disciplines.
Results
All the applicants will be informed about the results of the selection procedure by 22nd of July 2020.
If selected, the applicant is obliged to participate both at the Sumer School and 4th and 5th episodes of the European Conference.
June 30, 2020 for Summer School. Summer School selection procedure results by 22nd of July.

Specific deadline

for every episode for European Conference.
adesteplus@kulturanova.hr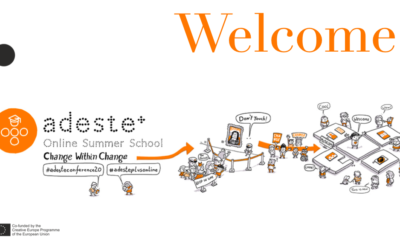 Originally planned to take place in Rijeka in Croatia for a week in September, instead the Adeste+ Conference and Summer School ran from June – October online, reaching people from around the world. The debate about 'virtual versus physical' will rumble on for a long...