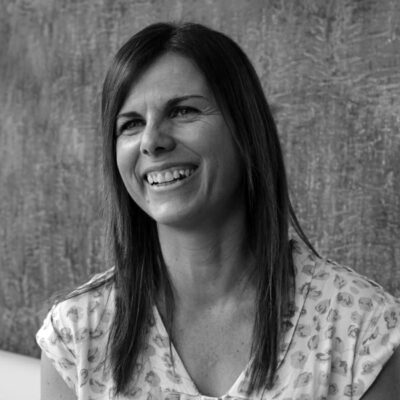 Macarena Cuenca was a business consultant at a multinational firm and since the academic year 2009/2010 works at the University of Deusto (Bilbao, Spain). She is a member of the Management Department at Deusto Business School, where she lectures Strategy and Business Organization related subjects both in undergraduate and postgraduate programmes. She is also part of the research team of the Institute of Leisure Studies (Faculty of Social Sciences and Humanities, University of Deusto), where she did her PhD in audience development for opera houses in 2012. Since 2013, she has been working in European projects related to audience development: ADESTE (2013-2016), EngageAudiences (2016), CONNECT (2017-2019) and ADESTE+ (2018-2022). In the case of CONNECT, Macarena was the project leader and, as a result of this project, the postgraduate "Expert in Audience Strategy", a pioneer training programme for cultural practitioners in Spain, was added to the University's offer. Macarena is a regular visiting lecturer on the Master's degree programme in Cultural Management at the Estonian Academy of Music and Theatre (Tallin, Estonia), where she teaches Audience Development. She works as a reviewer with several academic journals and as a member of scientific committees at congresses on a regular basis, has given papers at numerous congresses and is the author of articles published in indexed specialist journals.
Topics
Panellists: Sajida Carr, Arjo Klamer, Francois Matarasso, Deise Faria Nunes, Goran Tomka, Ana Žuvela. Chair: Macarena Cuenca. Moderators: Sajida Carr, Philipp Dietachmair, Francois Matarasso, Davor Mišković, Lana Pavlović Aleksić.
Some of our cultural institutions are already centuries old. But today's arts and cultural scene has widened to embrace multitudes. Film, design, comics, graffiti, photography, jazz, and many other forms of vernacular and popular culture represented a dramatic expansion of what culture means to our societies, amid shifting political, economic, social and technological landscapes. Yet even in today's digitally connected world, the logic behind private and public funding supporting the production and display of cultural artefacts and art forms is still largely connected to institutional gatekeepers. On the other hand, many institutions feel the pressure to reach larger numbers of people, influenced by market forces to increase their income at the expense of producing work with less obvious popular appeal. This session looks at whether there is a balance to be struck, dealing at the same time with concepts of popularism, elitism, inequality and democracy.