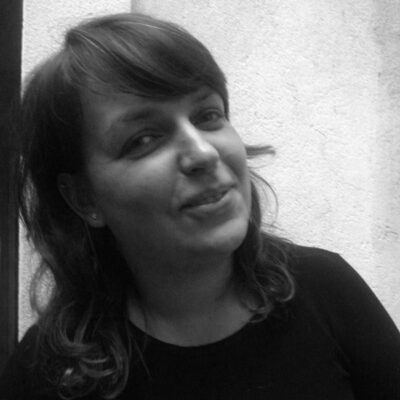 Ana Žuvela is a Researcher at the Institute for Development and International Relations. Originally a concert pianist, Ana holds a Master of Arts in Cultural Policy and Arts Management from the University College Dublin and is a PhD candidate at the University of Zadar. Ana has over twenty years of professional experience in the field of culture, encompassing management and coordination of cultural artistic and scientific projects, consultancy and advocacy in decision-making processes, engagement in public authorities and government bodies, non-governmental cultural organizations and cultural institutions leadership positions in projects of international cultural cooperation encompassing cooperation with the supra-national, national and local authorities and organisations such as European Parliament, European Commission, Council of Europe, UNESCO, Ministry of Culture of the Republic of Croatia, "Kultura nova" Foundation, City of Dubrovnik, City of Zagreb, City of Rijeka etc. Her research interests include development and change of cultural policies, local cultural development, decentralization of cultural policy, devolution of authority in the processes of decision-making, as well as new and participatory models of cultural governance. She regularly publishes scholarly and expert books, articles, papers and delivers lectures at conferences worldwide.
Topics
Panellists: Sajida Carr, Arjo Klamer, Francois Matarasso, Deise Faria Nunes, Goran Tomka, Ana Žuvela. Chair: Macarena Cuenca. Moderators: Sajida Carr, Philipp Dietachmair, Francois Matarasso, Davor Mišković, Lana Pavlović Aleksić.
Some of our cultural institutions are already centuries old. But today's arts and cultural scene has widened to embrace multitudes. Film, design, comics, graffiti, photography, jazz, and many other forms of vernacular and popular culture represented a dramatic expansion of what culture means to our societies, amid shifting political, economic, social and technological landscapes. Yet even in today's digitally connected world, the logic behind private and public funding supporting the production and display of cultural artefacts and art forms is still largely connected to institutional gatekeepers. On the other hand, many institutions feel the pressure to reach larger numbers of people, influenced by market forces to increase their income at the expense of producing work with less obvious popular appeal. This session looks at whether there is a balance to be struck, dealing at the same time with concepts of popularism, elitism, inequality and democracy.