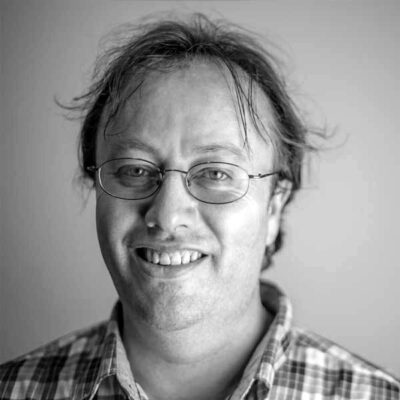 Jonathan Goodacre is a Senior Consultant at The Audience Agency in the UK and has 30 years' experience of working in the arts, both as practitioner and as trainer and consultant. He specialises in evaluation, audience development and project management, especially in multi stakeholder transnational programmes. He is part of the evaluation team at The Audience Agency of Galway 2020 European Capital of Culture. As a partner in the Adeste+ Creative Europe programme, he is responsible for developing the Blueprint for innovative public engagement strategies. He was a contributor to the Engage Audiences EU commissioned study, an active participant of the ENCATC international evaluation series and a trainer for the European Diploma of Cultural Project Management (Association Marcel Hicter). In the UK, he specialises in evaluation and audience development consultancy and training, leading the Data for Evaluation series and working on cultural tourism, community participation, outdoor arts, festivals and local authority initiatives. He was co-author of 'Turning the Tide' (Momentum 2007) and a contributor to 'Sustaining Cultural Development' (Gower 2013) and 'Culture At The Edges' (Marcel Hicter 2014).
Topics
Panellists: Lise Korsgaard, Chiara Organtini, Ben Walmsley, Daniel Wetzel.
Chair: Jonathan Goodacre.
Presenters: Jeannette Ehlers, Matteo Lanfranchi, WochenKlausur.
This session looks at how participation and engagement in culture is being affected by the new world of crisis and social distancing and how, as cultural professionals, we should respond. At a time when artists and audiences have found new ways to relate to each other, we will look at new modes of engagement, expression and participation. On the other hand, it is clear that digital, online communication is not a panacea for all our problems. There are those who cannot or do not want to participate in this way and in addition, the aesthetic experience of culture in a physical, shared space is one of its most valued aspects. Participation, engagement and audience development have been a focus of experimentation for different artistic and cultural practices, as well as within several managerial approaches. We aim to explore them, search for the creative potential in their overlapping, and see what kind of insight and inspiration these processes can offer us.  We'll explore these issues with the invited speakers, and then follow this discussion with a virtual session of open questions.