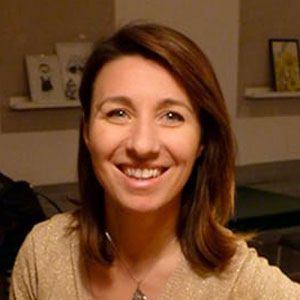 Patrizia Braga graduated in Foreign Languages and Literature at the University of Padua, she grew professionally by working abroad as a cultural project manager in Brazil, Finland and Spain. She is one of the co-founder of Melting Pro, a consultancy organisation active in the field culture.  She is in charge of the design, implementation and management of cultural projects at European and national level aiming to investigate and apply innovative development methods in the cultural filed as well as the editor Conectando Audiencias Italia.
She is a facilitator in training courses on audience development, European design, as well as digital storytelling which she is certified by the Story Center in Berkley (USA).
She currently manages for Melting Pro the CONNECTING AUDIENCES European Alliance for Education and Training in Audience Development, and the ADESTE Plus project.     
26
Closed Session – Artistic Partners
Action Learning Session
Antonia Silvaggi / Patrizia Braga
Melting Pro
---
27
Closed Session – Artistic Partners
Action Learning Session
Antonia Silvaggi / Patrizia Braga
Melting Pro