Croatian National Theatre
Croatian National Theatre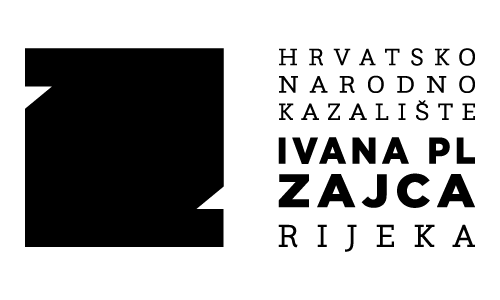 The Croatian National Theatre Ivan pl. Zajc Rijeka is one of four national theatres in Croatia.
It's a public institution that holds theatre performances and concerts almost 5 days a week on the main and the second (alternative) stage, but if we also count in the guesting programs and audience development programs, we have about 360 different performances yearly.
We host around 90.000 visits per year.
The house is composed of four independent theatre ensembles: Croatian Drama, Italian Drama, Opera with Symphonic Orchestra and Ballet.
Citizens of Rijeka express pride and affection of the Croatian national theatre Ivan pl. Zajc due to both respectuous tradition of theatre life in Rijeka, beginnings of which date back to the 18th century, and the impressive theatre building itself. It belongs to the fairly common European style of neo-baroque theatres. Very luxurious, it was built in the second half of the 19th century, following the pull-down of its predecessor due to safety measures. One of the particularities inside the building is the ceiling painted by Franz Matsch, together with even more famous brothers Gustav and Ernest Klimt.
Nowadays HNK Ivana pl. Zajca mainly does productions itself, proud of its admirable musical, dance and drama soloists and artists, some of them internationally famous. In addition, the theatre focuses notably on the social and political engagement of performing art pieces, furtherly exploring it through audience development and social inclusion programs.
Rijeka is preparing for its role of the European Capital of Culture in 2020 and HNK Ivana pl. Zajca is one of the main partners in the project. The theatre slogan for the next two years is "Practicing Diversity". The ADESTE + project gives a frame and upgrades the theatre audience development programs for that period.