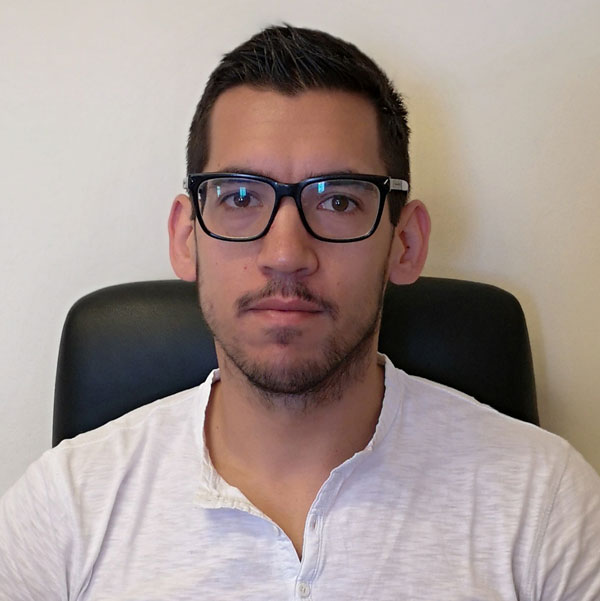 Diogo Gonçalves is graduated since 2012 in Cultural Sciences by the University of Madeira, Postgraduate in Linguistic and Cultural Studies (2014) and since 2018 is attending a Masters in Cultural Management. Together with his academic training has participated in different trainings activities and workshops aimed at Cultural Management, Protocol and Financing of Cultural Structures and of the Third Sector. He began his professional activity in the area of culture at the Teatro Municipal Baltazar Dias (Funchal) in 2015, where he worked on the production team and assumed the management and reformulation of the physical and digital communication of this institution. In 2016, he moved to the city of Valencia (Spain) where he graduated in B2 level of Spanish at the Language School PROGRESA and where he developed his professional skills in Communication and Digital Marketing Manager and Services SEO (Search Engine Optimization) and SEM (Search engine marketing) in Portuguese, Spanish and English, languages which he speaks and writes with some fluency. In January 2017, he began his duties as Production Assistant and Project Manager in Dançando com a Diferença and currently, in the same institution, officially known as the Associação dos Amigos da Arte Inclusiva – Dançando com a Diferença, he assumes the functions of Production Manager and Assistant of the Artistic Direction, working under and closely to Henrique Amoedo's Direction.
Going peripherically: overlapping creative landscapes
Diogo Gonçalves, Grupo Dançando com a Diferença – Madeira, Portugal.
—
THE ART OF TRANSFORMING REALITIES
What happens when we try to explore the boundaries of a world, that at the first sight, its unknown?
What happens when we give voice to the desires, dreams and intimate wills of a group of young dancers with and without disabilities?
What happens when arts find an impossible reality in a small island of the Atlantic, and step by step, like a shockwave, starts achieving new spaces and transforming different realities?
These are some of the questions that can be answered through the work of Dançando com a Diferença, a collective of Inclusive Dance founded by Henrique Amoedo in 2001 and since 2017 it's also present in the city of Viseu.