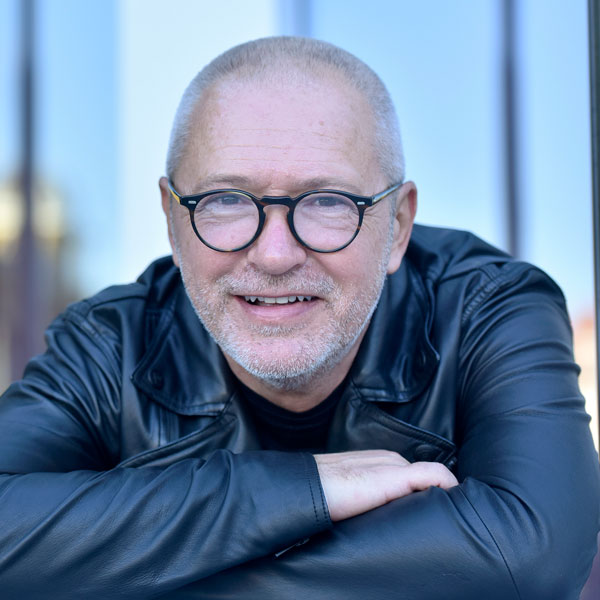 DARKO LUKIĆ, Ph. D., theater scholar, playwright, and novelist, Born: Sept. 8. 1962. Is researcher, teacher and practitioner from Croatia, living and in Germany and working around the Europe. As an academic he was tenured professor at Academy of Drama Arts University of Zagreb, department of production, guest professor at Faculty of Philosophy University of Zagreb – doctoral studies of theater, film, literature and culture, and a guest professor at Karl-Franzens-Universität Graz (Austria) – Institut für Slawistik. As As a teacher also worked (lecturing, teaching and leading workshops) in Brazil, Bulgaria, Costa Rica, Croatia, France, Germany, Italy, Romania, Slovenia, Spain, USA, United Kingdom and Venezuela.
He is also Mentor and trainer at the Audience development and Capacity building programs in Rijeka 2020 European Capital of Culture, educator in ADESTE European programme for audience development and eveluator in Make a Move Creative Europe project.
His education and training includes BA in comparative literature and philosophy, MA in dramaturgy, and PhD in drama and theatre. Also is certificated TQ trainer (Teaching Intelligence – educator for educators), and e-learning course designer. As a Fulbright scholar made his predoctoral research at Tisch School of the Arts – New York University, and also studied at Institute for Theater Anthropology – University of Copenhagen, European Academy for Culture and Management in Salzburg, and attended many seminars, workshops and educational trainings in Europe, USA, South America and Asia.
His professional experience include positions of artistic director of drama theaters like National Theater in Sarajevo, artistic director and manager of Theater &TD in Zagreb, positions of Vice Dean and Deputy Dean at Academy of Drama Arts University of Zagreb, and member of various boards of the cultural institutions in the field of drama, theatre, audience development and international collaboration.
Among many published researches in drama and theatre he is an author of the books "The War Trauma Drama" , "Theater in its Enviroinment – The Theatre Identities", "Introduction on Theater Anthropology" and "Introduction on Applied Theater", the first and still only of that kind in Central and South-Eastern Europe.         
Case study
"Visibility of the invisible audiences – minority identities inclusion, representation and participation."
Darko Lukić
Academy of Fine Arts of Zagreb, Croatia
Presented by A+ Partner