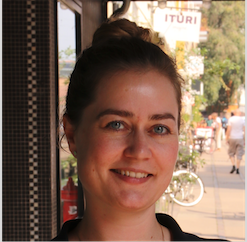 Charlotte Kjær is Head of Events at Nørrebro Theatre and holds a Master of Arts in Dramaturgy and Communication. At Nørrebro Theatre her focus is on developing, programming and running events, projects and productions related to audience development, engagement and outreach. She initiates and develops partnerships and collaborates with a broad range of practitioners (including artists, researchers and writers) and institutions (including universities, publishers and theatres) to co-create meaningful and though-provoking work.
25 september
"Thinking about audiences – From being single to giving you the keys. Meet the Adeste+ Artistic Partners"
Gulbenkian Museum and Norrebo Theatre.