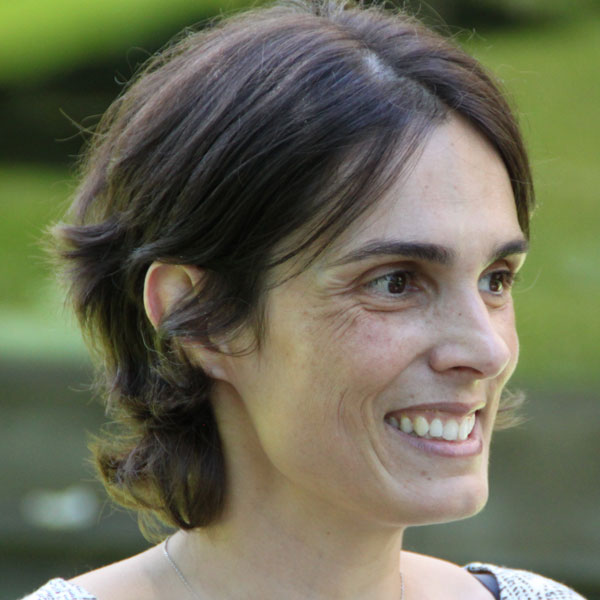 Andreia Dias is currently the responsible for the Education Programme for Schools and other Educational Institutions at the Education Department of the Calouste Gulbenkian Museum.
She gradueted in Fine Arts – Painting from the Faculdade de Belas Artes da Universidade de Lisboa, a PGDip in Teaching of the Visual Arts by the Instituto de Educação e Faculdade de Belas Artes da Universidade de Lisboa.
Her studies also include Dance, Graphic Design and Pedagogical Training Course for Trainers.
In 2006 she integrated the Education Department as a museum educator and facilitator and in 2016 integrated the staff with her current position.
Her role includes to plan and develop the programme for schools and other educational institutions as well as for children and families; to design and implement long-term projects of partnership with schools, and other institutions – Project Factory, Hospital Schools, among others; to mediate and interpret exhibitions and to boost educational activities with different audiences; to train and accompany the museum educators; to manage and supervise several project teams.
Also she's a collaborative researcher in art education with participation in several conferences and with published articles.
25 september
CASE STUDIES AND WORKGROUPS: "MEET THE ADESTE+ ARTISTIC PARTNERS: FROM THE FIRST KISS TO GETTING A KEY – 6 DIFFERENT WAYS OF APPROACHING AUDIENCE ENGAGEMENT"
CALOUSTE GULBENKIAN MUSEUM with Andreia Dias + NØRREBRO THEATRE with Charlotte Kjær.