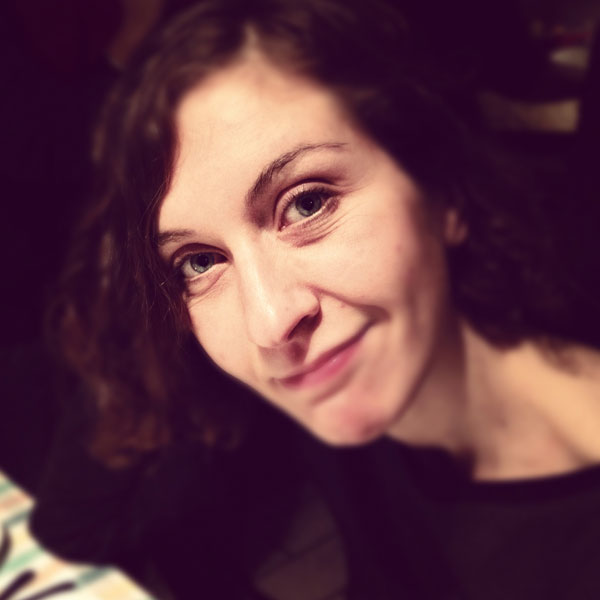 Elisabetta Bisaro has worked in a programming and managerial capacity in the field of dance and the performing arts across three countries. After her initial steps in Italy, she rooted herself in Ireland as Programme Manager of Dance Ireland in Dublin for six years. During this post she was responsible for curating and managing the organisation's artistic professional programming and all international projects, including four EU-funded projects (Modul-dance, Tour d'Europe des choréographes, E-Motional Bodies & Cities, Léim).
In 2012, she curated Made in Dublin, a special season of new dance performances, dance film screenings and talks to mark the inaugural event in Dance Ireland's 21st anniversary programme. Since September 2013, she oversees the international development of La Briqueterie – CDCN du Val-de-Marne in Vitry-sur-Seine (France), leading on several EU-funded projects (Creative Europe and Erasmus +) and other international cooperation projects.
After Dancing Museums – Old Masters, New Traces (2015-2017), she is now leading on a new large scale EU cooperation project entitled Dancing Museums – The Democracy of Beings (2018-2021), involving dance organisations, museums and research centres from seven EU countries.
She is the president of PlanTS, an all-women arts organisation based in Trieste. Elisabetta holds an MA in Translation Studies from the University of Trieste, Italy.
Elisabetta is proficient in the use of Italian, English, French and Spanish. 
Case study: "Dancing Museums: exploring new ways of engaging the public through physical experience."
By Elisabetta Bisaro and Patrizia Braga (moderator).
—
Challenging boundaries: how dance can play a role in shaping change
Art is often seen as a collection of isolated appearances rather than an open language for relationships. This has led to a growing disengagement and sterility in the public, which is concerning. Rather than imposing the artist's single-framed view on the world, the participants of the EU-funded project Dancing Museums have decided to embrace an open process where there is space for learning and blurring or shifting roles between artist, institution and audience.
I will share the experiences and outcomes of Dancing Museums and its impact on the organisation I work in. Blurring boundaries between spectator and creator, the project aims to draw the public's attention to contemporary dance as an inclusive and social form of art. I will discuss the ways in which choreography and dance enrich the experience of looking and being in a visual art environment. Critical to this is the concept of cultural change within the organisation – choreography in museums and galleries is more than just 'putting on a show'.