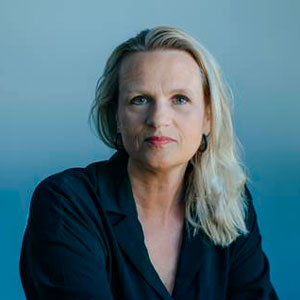 Ingrid E. Handeland is the Director of Norsk publikumsutvikling (NPU) / Audiences Norway. Ingrid has over 25 years of experience from the field of arts, culture and audience research. She has worked as information manager, producer and adviser in various arts and cultural institutions. She was head of information and communication at The National Theatre of Oslo for 10 years. Today Ingrid is recognized as an audience development evangelist by arts and cultural institutions all over Norway. She is an experienced conference curator and speaker working to raise awareness and inspire institutions to think and act more inclusive through strategic audience development. NPU is a national platform for audience insight and the sharing of practices towards audience development. They specialize in mapping and understanding of audience participation and best practice audience development among major arts and cultural institutions in Norway. Ingrid is a board member for Scenekunst.no, Transnational Arts Production (TrAP) and Audiences Europe Network. Ingrid has a background in Music Science, Philosophy and History of Ideas as a graduate from the University of Oslo.
Master Class: Listening to the Audiences
Ingrid Handeland and Niels Righolt, Audiences Norway.
—
Listening to Audiences
When you ask someone from inside of a typical western cultural institution in crisis to imagine their existing and potential audiences, they sometimes picture them as a huge and grey mass of strangers with few and all too familiar faces in the front. For many audience developers like us, the ultimate audience idyll is a large audience sharing magical moments at a great concert or festival. But to be honest; how often does that happen inside arts institutions? And is it even recognized as the ultimate goal by artists and heads of arts institutions in general to create big-format shared experiences?
Nordic cultural policy focuses on democratization of culture and the ideal cultural institution should function as an important common ground for shared experiences. They are asked by the government to do audience research and to work on audience development. And this is one of the main reasons why they become members of audiences Norway. We specialize in audience insight and strategies for audience development.
When heads of institutions are gathered to talk about audience development they soon start imagining personas with the faces of typical policy-audiences, ie; people with immigration-background, disabled people, older people with physical or mental barriers to participation, or even schoolchildren and youth; stereotypes that echoes the way politicians and bureaucrats thinks around audience development from a societal angle. Audience engagement – I would argue – is something different.
Audience engagement for the arts has to do with the understanding of cultural habits, tastes and preferences, unevenly distributed among people who appear as belonging to the same segment based on age, skin colour and clothing. In this part of the program you are invited to share the way you imagine your audiences, and together we will explore how we can work to get behind the stereotypes by listening and understanding what makes audiences respond, grow and come back for more.
With: Ingrid Elisabeth Handeland
Facilitator: Niels Righolt