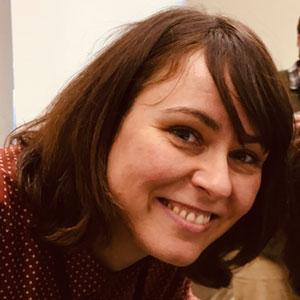 Antonia Silvaggi has a background in Archeology, and a Master degree in Management and Governance for not for profit organisations at the Luiss Business School of Rome. She is one of the co-founder of Melting Pro, a consultancy organisation active in the field culture. She is a researcher, trainer and project manager of international cooperation projects in the field of audience development, storytelling and creative entrepreneurship for Melting Pro. She currently manages the Mu.SA- Museum Sector Alliances project and CONNECTING AUDIENCES European Alliance for Education and Training in Audience Development, and the ADESTE Plus project.
Her passion is to listen and to enable people to tell stories.        
24 September
Master Class: "Leading through design"
Presented by Anne Torreggiani; Antonia Silvaggi and Patrizia Braga.
Get Together
By Macarena Cuenca and Antonia Silvaggi.
---
26 September
Case Studies: "One gallery, many things for different people"
By Sally Shaw and Antonia Silvaggi (moderator).