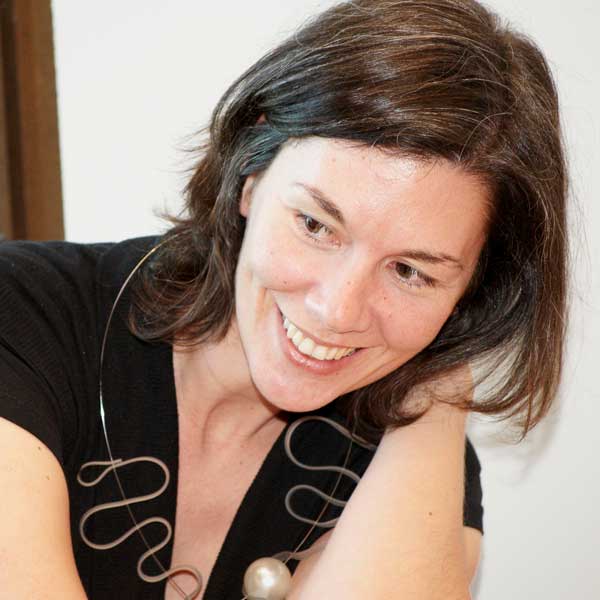 Since July 2002 she has been the head of education of the Modern Art Centre of the Calouste Gulbenkian Foundation, and recently has become the head of education of the Gulbenkian museum (the amalgamation of the two museum's – founder's collection and modern collection). She is the responsible for the vison, strategy and methodology of the Education Department of the Museum and all its programmes, managing a wide team of museum educators and developing an ambitious an encompassing education approach to both collections. Graduated in History by the Faculdade de Ciências Sociais e Humanas of the Universidade Nova de Lisboa – Portugal (1994) and post-graduated in Musem Education by the Facultad de Bellas Artes of the Universidad de Barcelona (Spain, 2000), concluded her Masters/Diploma in Museum Studies in the University of Leicester (Engald) in 2004. As further education has developed a practical internship (2001) at the New Museum of Contemporary Art Education and Media Department (New York – USA). She is actively engaged in the field of Museum Education participating regularly as a lecturer in various seminars and congresses (both national and internationally, designing and supervising education programmes and projects for all kinds of audiences, developing training programmes for peers, teachers and museum educators, and acting as a consultant for different education departments from other institutions. She is author of several articles and papers on museum education and the contemporary challenges of the education field in museums and other cultural institutions. She has published nationally and internationally. She is commited and motivated.
23rd September
"Welcome Session"
Teresa Patrício Gouveia, Susana Gomes da Silva and Inês Câmara, speakers.
---
26th September
"Words Matter – Decolonizing the Museum"
By Wayne Modest, keynote speaker; and Susana Gomes da Silva, moderator.
---
26th September
"The Urgency of Difficult Conversations"
By Maria Vlachou, speaker; and Susana Gomes da Silva, moderator.