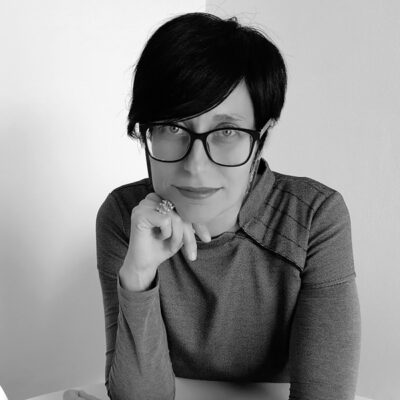 Dea Vidović is a Director of Kultura Nova Foundation, a public foundation dedicated to civil society organizations in contemporary arts and culture in Croatia. She graduated in Comparative Literature and Indian Studies and earned a PhD in 2012 from the University of Zagreb's Faculty of Humanities and Social Sciences. For more than twenty years of her professional engagement in culture & cultural policy, civil society and philanthropy, she worked as a manager, editor, journalist and researcher. She is currently an ENCATC Board member, Vice-Chair of Arts & Culture thematic network of EFC – European Foundation Centre as well as Advisory Board member of OpenHeritage project.
Topics
Panellists: Teodor Celakoski, Félix Dupin-Meynard, Victoria Durrer.
Chair: Dea Vidović.
Presenter: Christian Jull Wendell (Institute for X, Denmark) and Janja Sesar (Pogon).
In the discussion on balance between elitism and cultural democracy we tackled the question of excellence and managerialism which is a dominant principle in which cultural institutions are run nowadays. It seems through many examples that none of the modes has proved sufficient to address both needs entangled in the friction of the two. For this reason, we wish to continue the discussion on the question of governance and is it possible to imagine different kinds of governance in institutions and beyond that would provide a different answer to this questions. What can we do to change the way in which institutions operate now? What is needed to make them more open? How can we open them? What kinds of new practices are appearing on the horizon and what kind of answers are they offering? What kind of institutions are needed? How does audience prefer culture to be organized?