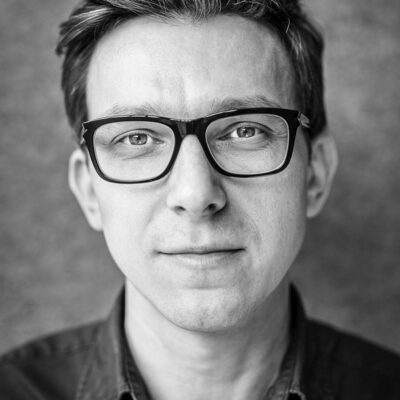 Dr Marcin Poprawski is a researcher & lecturer at the AMU Adam Mickiewicz University – Institute of Cultural Studies (Faculty of Anthropology and Cultural Studies), lecturer of the European University Viadrina – Frankfurt (O.), University of the Arts Poznan, Heritage Academy of the International Cultural Centre & University of Economics in Cracow. He is an Expert of the Association of Polish Cities and of the NU Foundation, Director of the AMU Audience Development Postgraduate Diploma and Director of AMU ROK Culture Observatory research centre in Poznan; member of the editorial board of The Journal of Cultural Management and Cultural Policy (Fachverband Kulturmanagement / Friedrichshafen, DE). He is a director of the post-graduate training program on Audience Development offered from 2019 by the AMU Institute of Cultural Studies in cooperation with the City of Warsaw and the City of Poznan. He was a guest lecturer at DAMU Academy of Performing Arts in Prague (CZ), JAMU Janacek Academy of Music and Performing Arts in Brno (CZ). He was a Deputy Dean of the AMU Faculty of Social Sciences (2016-2019). His research & teaching interests are: organisational cultures in cultural, art and heritage institutions, festival management models, cultural policies, audience engagement, culture & sustainability, arts management & entrepreneurship, and finally, aesthetics in management studies.
Topics
Panellists: Nico Carpentier, Richard Evans, Arundhati Gosh, Olga Wysocka. Chair: Inês Bettencourt da Câmara. Presenters: Melissa Dibble, Søren Friis Møller, Marcin Poprawski, Daniel Wetzel (Rimini Protokoll).
This session looks at what will happen when we open our doors and step back into the world. It looks at what could be the role of culture in our new lives and what we have learnt or could learn from this pandemic moment. Where do our past and current experiences meet? What is yet to be clarified? And what strategic foresight can we bring to our decision making processes? When we think about cultural events or audience development, we focus primarily on the social dynamics of physical encounters. Recent circumstances have shown us that alternatives exist. How do we deal with the fearful environment of the new normal and turn this into a new optimistic vision. This final session looks at what new knowledge we have acquired, what additional value it has added and in light of this, the different strategies needed to encourage participation, engagement and audience development.