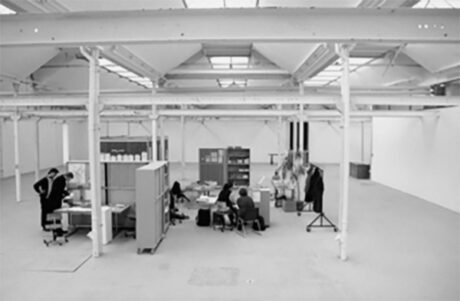 Since 1993 and on invitation from different art institutions, WochenKlausur develops concrete proposals aimed at small, but nevertheless effective improvements to sociopolitical deficiencies. Proceeding even further and invariably translating these proposals into action, artistic creativity is transformed into interventions into society. Executing projects in a restricted time-frame – usually between three up to twelve weeks – the group has completed 41 projects in 27 years on invitation of various art institutions internationally. Notable projects include the creation of a mobile medical care clinic for homeless people in Vienna (Secession 1993); founding an agency for hands-on learning projects in Japanese schools (Museum City Project, Fukuoka 2000); establishing a new artist in residence program "Artistic Strategies in Psychiatry" for the Van Abbemuseum in Eindhoven 2016.
Topics
Panellists: Lise Korsgaard, Chiara Organtini, Ben Walmsley, Daniel Wetzel.
Chair: Jonathan Goodacre.
Presenters: Jeannette Ehlers, Matteo Lanfranchi, WochenKlausur.
This session looks at how participation and engagement in culture is being affected by the new world of crisis and social distancing and how, as cultural professionals, we should respond. At a time when artists and audiences have found new ways to relate to each other, we will look at new modes of engagement, expression and participation. On the other hand, it is clear that digital, online communication is not a panacea for all our problems. There are those who cannot or do not want to participate in this way and in addition, the aesthetic experience of culture in a physical, shared space is one of its most valued aspects. Participation, engagement and audience development have been a focus of experimentation for different artistic and cultural practices, as well as within several managerial approaches. We aim to explore them, search for the creative potential in their overlapping, and see what kind of insight and inspiration these processes can offer us.  We'll explore these issues with the invited speakers, and then follow this discussion with a virtual session of open questions.