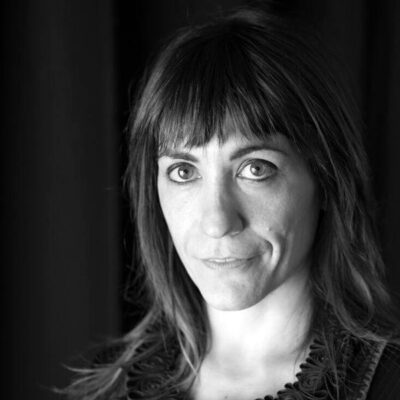 Chiara Organtini is a curator and project creator passionate about interdisciplinary art and public space, from site specific interventions, digital experiments or participatory works that question traditional genres and spectatorship. For 12 years she was part of indisciplinarte, an organization that supports arts as an agent for urban change: she contributed to the development of CAOS Centro Arti Opificio Siri, a 6000 sqm multidisciplinary space based in a former factory in the post-industrial city of Terni and to the curation of Terni international performing arts festival. Since 2019 she joined Santarcangelo Festival specifically working on BEPART art beyond participation, a Creative Europe large scale European cooperation project investigating collaborative forms of art making and the ethics of participation. She is also part of C.U.R.A., a residency centre for artists and curators and she collaborates with WpZimmer, a residency space for artistic research and development in Antwerp. She is engaged in INSITU European platform for creation in public space and in the European project Reshape, researching the notion of civic imagination and in arts as a space to perform alternatives and in the curation of compelling experiences and contexts in which contents can be collectively generated.
Topics
Panellists: Lise Korsgaard, Chiara Organtini, Ben Walmsley, Daniel Wetzel.
Chair: Jonathan Goodacre.
Presenters: Jeannette Ehlers, Matteo Lanfranchi, WochenKlausur.
This session looks at how participation and engagement in culture is being affected by the new world of crisis and social distancing and how, as cultural professionals, we should respond. At a time when artists and audiences have found new ways to relate to each other, we will look at new modes of engagement, expression and participation. On the other hand, it is clear that digital, online communication is not a panacea for all our problems. There are those who cannot or do not want to participate in this way and in addition, the aesthetic experience of culture in a physical, shared space is one of its most valued aspects. Participation, engagement and audience development have been a focus of experimentation for different artistic and cultural practices, as well as within several managerial approaches. We aim to explore them, search for the creative potential in their overlapping, and see what kind of insight and inspiration these processes can offer us.  We'll explore these issues with the invited speakers, and then follow this discussion with a virtual session of open questions.