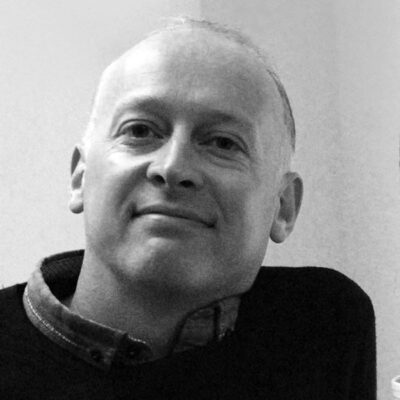 Ben is Professor of Cultural Engagement and Director of Research and Innovation in the School of Performance and Cultural Industries at the University of Leeds (UK) and Director of the national Centre for Cultural Value. Prior to his academic career, Ben managed a small touring theatre company in Edinburgh before working as Operations Manager and then Producer at the National Theatre of Scotland. Between 2010 and 2017, Ben was engaged as an Artistic Assessor for Drama for Arts Council England. Since 2014 he has been the Academic Director of the Arts Fundraising and Philanthropy programme, which is now one of Arts Council England's National Portfolio Organisations. He is currently leading the evaluation of the National Theatre's Theatre Nation Partnerships programme and acts as Vice-Chair of Transform theatre festival in Leeds. Ben is a member of AHRC's Peer Review College, an Advisory Board Member of Cultural Trends, and the Co-Editor of Arts and the Market. He has published widely in leading peer-reviewed journals on arts marketing, arts management, cultural policy and cultural value. His monograph Audience Engagement in the Performing Arts: A critical analysis was published by Palgrave Macmillan in 2019 and described by Professor Andy Pratt as "an exemplary text that brings current debates about audiences, cultural value and policy together in a critical engagement".
Topics
Panellists: Lise Korsgaard, Chiara Organtini, Ben Walmsley, Daniel Wetzel.
Chair: Jonathan Goodacre.
Presenters: Jeannette Ehlers, Matteo Lanfranchi, WochenKlausur.
This session looks at how participation and engagement in culture is being affected by the new world of crisis and social distancing and how, as cultural professionals, we should respond. At a time when artists and audiences have found new ways to relate to each other, we will look at new modes of engagement, expression and participation. On the other hand, it is clear that digital, online communication is not a panacea for all our problems. There are those who cannot or do not want to participate in this way and in addition, the aesthetic experience of culture in a physical, shared space is one of its most valued aspects. Participation, engagement and audience development have been a focus of experimentation for different artistic and cultural practices, as well as within several managerial approaches. We aim to explore them, search for the creative potential in their overlapping, and see what kind of insight and inspiration these processes can offer us.  We'll explore these issues with the invited speakers, and then follow this discussion with a virtual session of open questions.