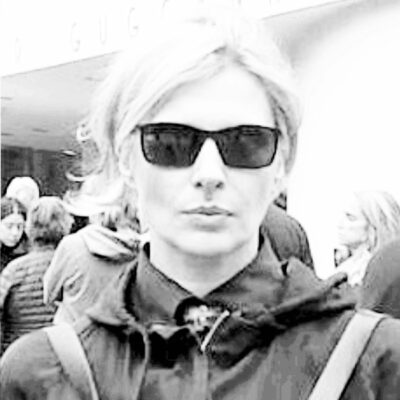 Lana Pavlović Aleksić is culturologist and independent scholar. Main fields of her research are cultural critique theories. Particular attention is on the critique of policies, praxis and implications of institutional usages, interpretations and representations of culture in the age of digital culture and AI. She graduated History of Art from the Faculty of Philosophy of the Belgrade University (Serbia), holds MA diploma from UNESCO`s Chair in Cultural Policy and Cultural Management of the Belgrade University of Arts. She gained her PhD from the Department of Ethnology and Anthropology of the Faculty of Philosophy at Belgrade University with dissertation: UNESCO Mission and Shifts in the Concept of Culture Between 1945 to 2015 from an Anthropological Perspective. Academic education intervened with more than twenty years of employment with research for dissertation became a retrospective field of participant observation. Hence, Lana was non-partisan civil servant & bureaucrat in the field of culture at the administration of the City of Belgrade for almost nine years. She is the author of several scientific articles and one monography.
Topics
Panellists: Sajida Carr, Arjo Klamer, Francois Matarasso, Deise Faria Nunes, Goran Tomka, Ana Žuvela. Chair: Macarena Cuenca. Moderators: Sajida Carr, Philipp Dietachmair, Francois Matarasso, Davor Mišković, Lana Pavlović Aleksić.
Some of our cultural institutions are already centuries old. But today's arts and cultural scene has widened to embrace multitudes. Film, design, comics, graffiti, photography, jazz, and many other forms of vernacular and popular culture represented a dramatic expansion of what culture means to our societies, amid shifting political, economic, social and technological landscapes. Yet even in today's digitally connected world, the logic behind private and public funding supporting the production and display of cultural artefacts and art forms is still largely connected to institutional gatekeepers. On the other hand, many institutions feel the pressure to reach larger numbers of people, influenced by market forces to increase their income at the expense of producing work with less obvious popular appeal. This session looks at whether there is a balance to be struck, dealing at the same time with concepts of popularism, elitism, inequality and democracy.