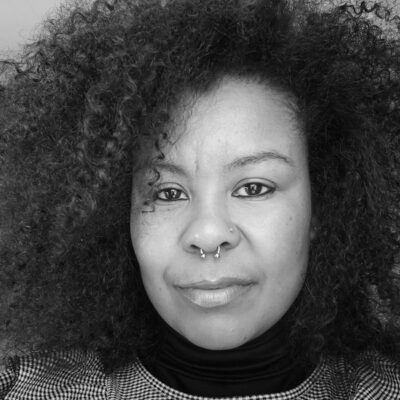 Deise Faria Nunes is a theatre researcher with a special interest in performance and interdisciplinary collaborations. She is currently a PhD fellow in the program Theatre in Context at the University of Agder, Norway (2019-2022). Nunes has worked as a performer, dramaturge, creative producer, project manager and freelance writer for among others ACTS laboratory for performance practices, Nordic Black Theatre, Office for Contemporary Art – OCA, Oslo Biennale and Black Box teater. She is currently head of the National Theatre Committee at the Arts Council Norway. She was also an expert committee member for performing arts at the Nordic Culture Fund. In 2017, Nunes created the company Golden Mirrors Arts Norway, focusing on production and diffusion of works by Black women in the arts and culture.
Topics
Panellists: Sajida Carr, Arjo Klamer, Francois Matarasso, Deise Faria Nunes, Goran Tomka, Ana Žuvela. Chair: Macarena Cuenca. Moderators: Sajida Carr, Philipp Dietachmair, Francois Matarasso, Davor Mišković, Lana Pavlović Aleksić.

Some of our cultural institutions are already centuries old. But today's arts and cultural scene has widened to embrace multitudes. Film, design, comics, graffiti, photography, jazz, and many other forms of vernacular and popular culture represented a dramatic expansion of what culture means to our societies, amid shifting political, economic, social and technological landscapes. Yet even in today's digitally connected world, the logic behind private and public funding supporting the production and display of cultural artefacts and art forms is still largely connected to institutional gatekeepers. On the other hand, many institutions feel the pressure to reach larger numbers of people, influenced by market forces to increase their income at the expense of producing work with less obvious popular appeal. This session looks at whether there is a balance to be struck, dealing at the same time with concepts of popularism, elitism, inequality and democracy.
Related resources
No resources found yet.