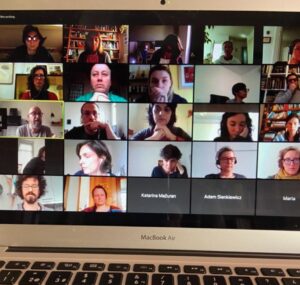 The situation generated by COVID-19 is forcing us to rethink some aspects of Adeste +. But the project continues more alive than ever and the 15 partners continue working to adapt to the new situation. Our idea is that "innovation comes from limitations", and we are working hard in this way.
Today, March 20, a meeting of the Adeste + project managers was held to make decisions that affect our work on the next trips.
At the moment, we have decided to cancel all trips and continue our online meetings. Our website and our social networks will continue to share information about our work. What is more, we are waiting about COVID-19 crisis evolution to make a decision about the Rijeka Summer School. In the next days, we will publish new information about this.