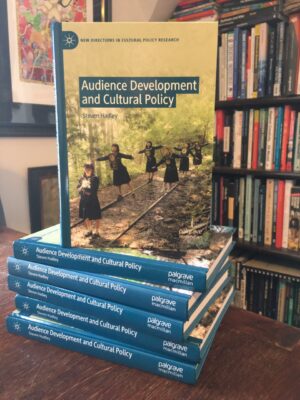 New book from our colleague Steven Hadley: "Audience Development and Cultural Policy"
Dr Steven Hadley is an academic, consultant and researcher working internationally in arts management, cultural policy and audience engagement. His work has focussed on cultural democracy, audience engagement and hyperinstrumentalism. Hadley took part in the Lisbon Summer School in 2019 with the keynote "Cultural Democracy – Past, Present, Future".
This book examines the relationship of audience development to cultural policy and offers a ground-breaking perspective on how the practice of audience development is connected to ideas of democratic access to culture. Drawing from a rich range of interviews with key individuals in the audience development field, the book argues for a re-conceptualisation of audience development as an ideological function of cultural policy.
Keywords: Audience research, cultural democracy, participation