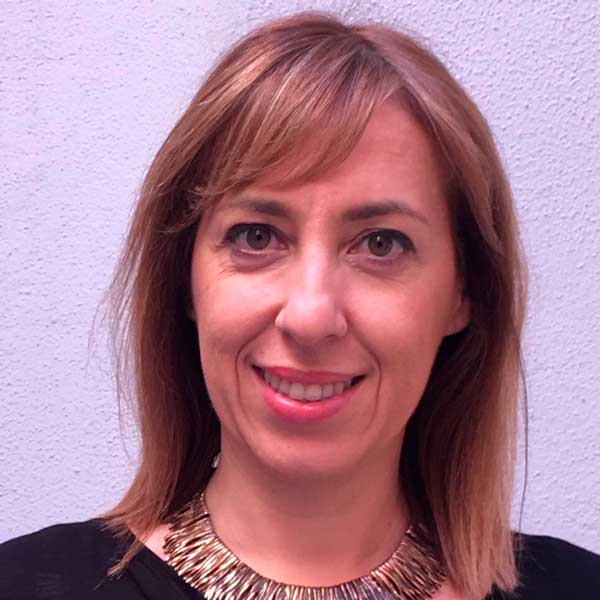 Sonia Sin Villanova has been working in culture the last seventeen years, she is Head of Communication and Sponsorship at Zaragoza Cultural, a public enterprise of Zaragoza City Council. She coordinates the work with the audience, manages the data and promotes the tools for transforming the organization and design the strategy to change. At the beginning, she started working on Audience Development due to her participation in Adeste Project at the Deusto University in 2014 and now is the Zaragoza Cultural Project Manager in Adeste+.
Her biggest challenge, an audience plan for the whole city. She is working on adapt the successful Audience Development Plan (ADP) done in the Auditorium (classical concerts) to the community culture programmes that Zaragoza City Council is supporting.
She graduated in Journalism (1993-1997, Universitat Autònoma de Barcelona) and in Political Science (1999-2004, Universidad Nacional a Distancia). She has additional studies in Sponsorship in cultural institutions, in Marketing and Communication Strategy and Social Media.
Between 1997 and 2002 she worked as a journalist in mass media (radio, television and newspapers) in cultural and political sections. In 2002 she joined the Communication Department of Zaragoza Cultural where she worked in Strategic Communication. From 2009 to 2012, she worked for the candidacy of Zaragoza to the European Capital of Culture 2016 to plan the communication strategy.
Zaragoza Cultural is an example of how a European project, Adeste, has a direct influence on the management of an organization. Now, Zaragoza has an Audience Development Plan for the entire city and, even, a brand has been created, with a graphic identity included.
24
Master Class
How to organize an Audience Development.
Programming for a whole city
Sonia Sin / Jonathan Goodacre
Zaragoza Cultural
---
25
Case study
Smart city = Arts city (Hacking audience: Working on classical concerts and on community programs.)
Sonia Sin
Zaragoza Cultural, Spain
Presented by A+ Partner