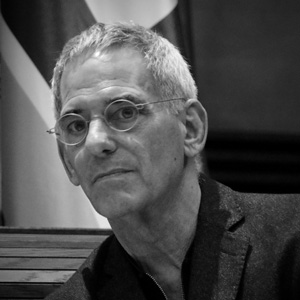 … is an independent cultural expert, project designer and policy consultant, with extensive practical experience about audience engagement, artistic curation and intercultural policy.
He led the Artistic Unit at Timisoara 2021 – European Capital of Culture (Romania), during the StartUp Phase, February 2017 – July 2019.
In 1996, he founded Intercult, a production and resource unit focused on culture, ideas and arts. He served as Artistic Director until February 2017.
Torch has conceived and led co-productions within the European Neighborhood, reflected in long-term projects: SEAS, 2003-2010 and CORNERS, a complex partnership of cultural initiatives at the "edges of Europe", 2011-2018, both co-financed by EU Creative Europe program.
He joined the artistic leadership for winning bids to become European Capitals of Culture for both Matera 2019 and Rijeka 2020. In Rijeka, he served as Program Director, until December 2016, when he was recruited to Timisoara.
He co-authored, in 2017, a major study on Audience Development, commissioned by the EU.
Apart from large-scale project design, Torch contributes to intercultural policies. He served on the Executive Committee for Culture Action Europe (2006-2018), earlier on the Boards of The European Museum Forum and IETM. Presently, he is active within the European network AREA, focusing on rural and neighborhood arts.
Among recent tasks, he served as Senior Expert/Culture on programming the EU House at SXSW 2020, the influential festival of tech, ideas, culture and society held annually in Austin, Texas. He initiated and curated a small local festival, Pisciott'Arte in a small village in southern Italy, in June/July 2021.
He is presently commissioned by the Cultural Relations Platform (EU) to map interest by EU-based arrangers to present artists from South Africa and surrounding countries. He also serves as a consultant for Coimbra 2027 – one of Portugal's candidate cities to the title of European Capital of Culture.
Related resources
No resources found yet.