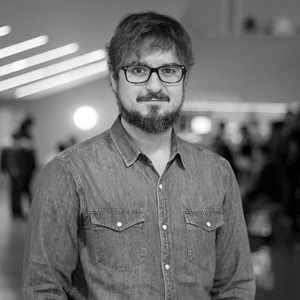 Cultural manager. Officer for planning, community culture and new projects at Zaragoza Cultural/ City of Zaragoza, devising and managing projects related to cultural planning, shared management, cultural rights and territory.
He began his career in the field of cultural management from amateur theater, founding El Globo Teatro, a self-managed space dedicated to the performing arts. He has been lighting technician for theater companies, cultural production manager, member of the team that drafted the Zaragoza European Capital of Culture 2016 candidacy and Zaragoza 2020 Culture Master Plan, and coordinator of european cooperation projects Dance Channels and Recover the streets.
Currently coordinates Harinera ZGZ, an old factory recovered as a space for community culture, dedicated to active participation, empowerment and urban transformation through creativity, and managed in a shared manner between institution, fabric neighborhood and cultural agents.