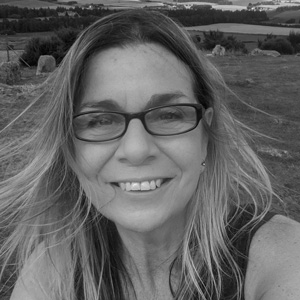 Process Designer, Creative Facilitator, Provocateur, Change Maker.
Hello there. I founded The Experience Business in 2012 to introduce human-centred design to the arts, cultural and heritage sector.
Everyone looked at me as if I were crazy!
I persisted …
…  and now have an abundance of unique creative processes that reroute organisational purpose, culture and practice around human-centred principles, and help organisations understand, conceptualise and design optimal experiences for the people and communities they serve.
My processes are unashamedly experimental, fiercely practical and continually emerging.
My approach involves collaborating with interdisciplinary teams on bespoke applied-learning programmes that shift mindsets, transform practice and build organisational capacity.
My joy comes from recasting arts professionals at all levels from service deliverers to the creative producers of the human experience of everything they are and do, and in a way that is strategic, holistic and creatively engaging.
My work lands in many different contexts and has seen me deliver workshops, masterclasses, training, keynotes and innovative programmes of work [big and small] in Australia, New Zealand, South Africa and across Europe. I've guest lectured at the Universities of Leeds, Sheffield, Warwick, Groningen [Holland] and Deakin [Melbourne, Australia] and I'm regarded as something of a specialist in researching the human experience of art.
Over the past decade, I've been incredibly fortunate to work with those who believe what I believe, resulting in a large and diverse client base. What unites them is a commitment to (or interest in) human-centred practice and includes arts councils [Australian Council for the Arts, Creative Scotland, Arts Council Wales, Arts Council England], venues [e.g. Liverpool Everyman and Playhouse, UK.  Uppsala City Theatre, Sweden.   Melbourne Arts Centre, Australia], museums [e.g. Imperial War Museum North, UK.  National Football Museum, UK.  Landesmuseum Wurttemberg, Germany.  Swiss Science Centre Technorama, Switzerland], the cultural departments of local authorities [e.g. Cape Town, South Africa. Bergen, Norway.  Rhondda Cynon Taf, Wales] and individual performing arts companies, umbrella and sector support organisations [Dansens Hus Norway.  Red Noses International, Austria.  Balkan Museums Network.  Arts Marketing Association, UK.  Network of European Museum Organisations].
Finally, I'm always on the look-out for like-minded collaborators with a dash of 'dare' and an appetite for experimentation. If you think that's you, look me up. lisa@theexperiencebusiness.co.uk
Topics
Moderator: Lisa Baxter, The Experience Business founder.
Panel: People-centred approaches as the path for sustainable culture.