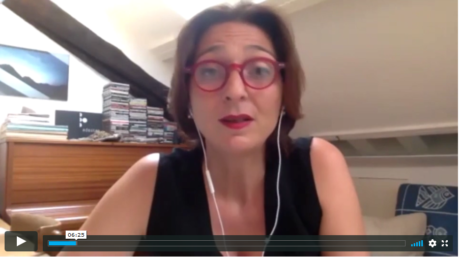 European Conference 2020: First Episode with Nicolas Barbieri, Mafalda Damaso and Anne Torreggiani
Adeste+
Septiembre 2020
At the first episode of the European Conference we have been talking about cultural policies at the local level and the necessity of linking this policies to big societal challenges. Policies at local level are written without taking into account many actors and organisations which are working with migrants, gender issues or climate change for example.
One of our conclusions has been that if we want to make cultural relevant we as a sector need to link culture to big societal challenges. How are we going to build this connection? We can not do this without the audience, the leitmotiv of Adeste+.
You can see the session in our Vimeo Channel.
Keywords: Audience research, Covid-19, accessibility, adaptation, community, cultural democracy, cultural ecology, diversity, equal opportunities, gender, governance, identity, inclusion, participation, politics