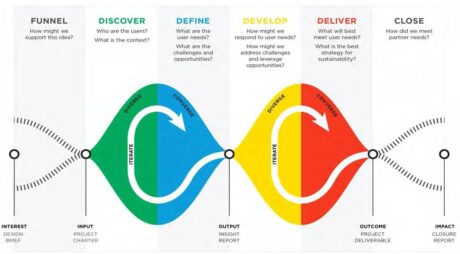 Over the last few years, several partner organisations have been working on a sequence of European projects which have aimed to explore how cultural organisations can be more audience–centred. An especially important ambition has involved going beyond short term initiatives to elicit longer-term change.
Building on elements derived from Design Thinking and using action research projects developed through the Adeste partnership, we have arrived at a process called Audience Centred Experience Design. This model encourages cultural organisations to consider their audiences and organisations in more fundamental ways.
In this webinar, we will introduce you to some of these principles and show how they might be applied to your work. The webinar is structured with an online presentation of the process, methodology and case-studies, followed by an opportunity to meet and talk in smaller groups in online breakout rooms.
Presented by The Audience Agency in the UK and featuring a Case Study from Norrebro Theatre in Copenhagen, Denmark this webinar is suitable for anyone leading change and/or audience strategy in a cultural organisation.
Format:
The session takes the form of a 2 hour webinar, with a range of speakers and case studies.
This webinar will be delivered in English.
Date: Thursday 22 July 2021, 10:00 AM – 12:00 PM BST / 11:00 AM – 13: 00 PM CEST
Registration: https://www.tickettailor.com/events/theaudienceagency/542508