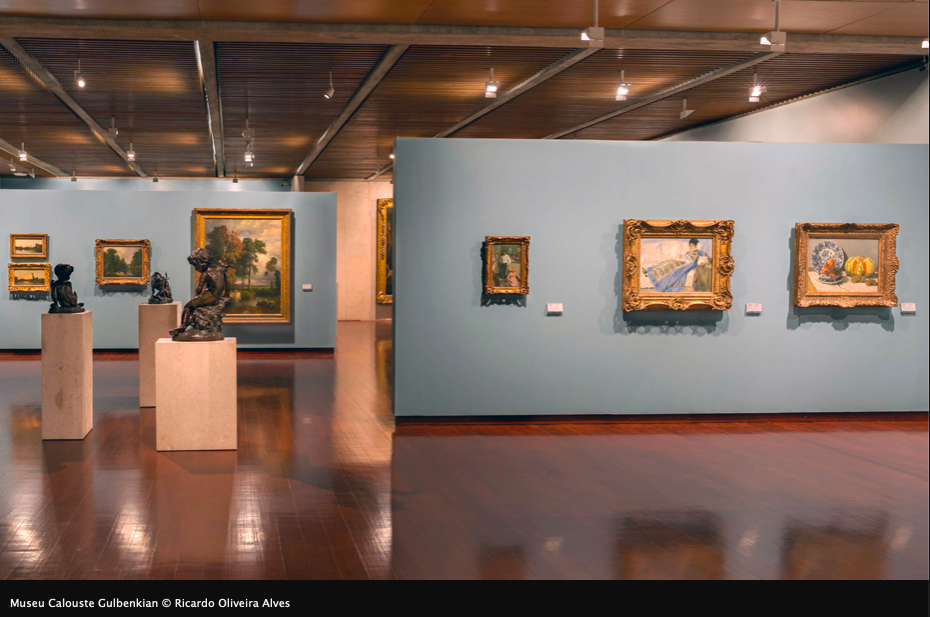 Although the Museum is not open, it is possible to embark on a virtual tour from your own house. We invite you to explore each room of the Founder's Collection and the Modern Collection and to take your time examining each work. In "A Collection of Stories", we also reveal several curiosities about the making and acquisition of the works together with tales about their authors and previous owners.
While the Music Season is suspended, we will still be committed to bringing music to you. Several concerts will be made available: the cycle Pianomania (with the duos Pedro Burmester and Mário Laginha, Menahem Pressler and Beatrice Rana), the performance by the Gulbenkian Orchestra  in the park Vale do Silêncio but also St. Matthew Passion played by the Gulbenkian Choir and Orchestra and conducted by Michel Corboz which you can listen to at Easter. At your disposal there will also be documentaries, a visit to the backstage of the Grand Auditorium and playlists specially made for you on Spotify. Moreover, the Facebook page of the Foundation will also be transmitting live concerts every day at 7 p.m from about 20 venues belonging to the ECHO network, of which Gulbenkian is a part of. The live broadcasts start on Monday 23rd with Dvorak's Symphony no. 9 played by the Bavarian Radio Symphony Orchestra as proposed by the Het Concertgebouw Amsterdam.
Aside from what we propose concerning the Museum and the Music, we will continue to work from home in every project and programme we have been developing for the last decades in the field of philanthropy. Just as we've been doing for more than 60 years, we will be here for you, updating our suggestions, so that even from your home you can keep up with the work of the several areas of action of the Calouste Gulbenkian Foundation.
Text: Gulbenkian Foundation